About Sacramento Tent Rentals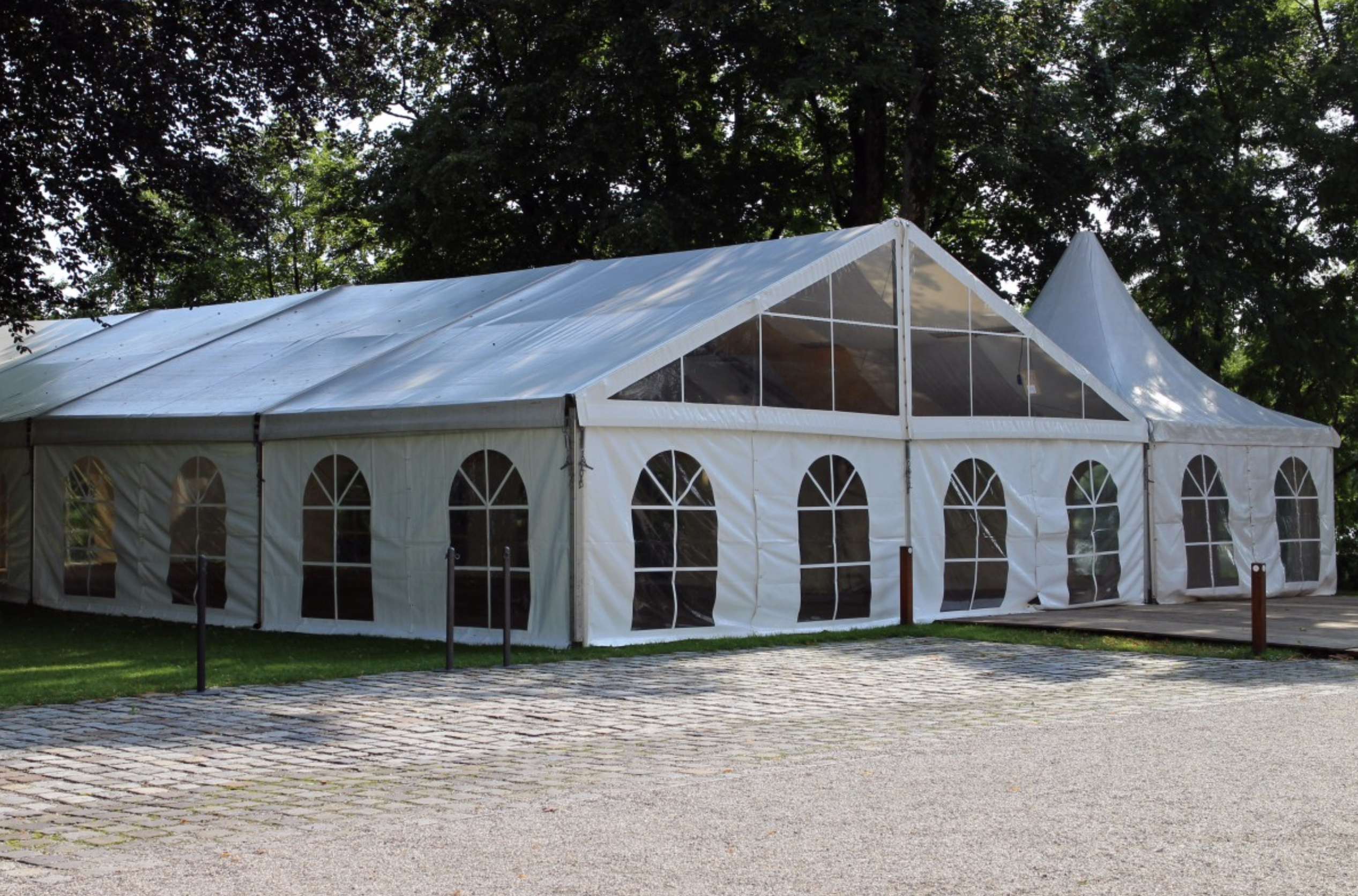 Sacramento Tent Rentals is a tent rental company that specializes in tent rentals throughout the Sacramento, California area. If you are looking for tent rentals in Sacramento, Sacramento Tent Rentals is the perfect place to look! We provide affordable and inclusive tent rental services. However, our tents can be rented for any occasion, from corporate events to weddings. Let's look at some of our tents and see how we can assist you with your next event! Call us at (916) 439-8757 to get started!
About Sacramento Tent Rentals
Sacramento Tent Rentals is a company committed to providing homeowners with a variety of tents for any occasion. We have been in business for many years and pride ourselves on our exemplary customer service, competitive rates, and wide selection. Whether you plan an intimate backyard wedding or need a tent to house your next big event, we've got the perfect solution! With indoor tents that can fit up to 600 people and outdoor tents that can accommodate as many as 1,000 guests, Sacramento Tent Rentals has something for everyone. Give us a call today at (916) 439-8757.
Why Hire Sacramento Tent Rentals?
Sacramento Tent Rentals is a one-stop-shop for all your tent rental needs. We have tents for every occasion and budget, from intimate backyard BBQs to huge outdoor events with thousands of guests. Our team will help you determine the type of tent you need, how many people it can fit, and what size tables are needed to complete your event space. Whether you're planning an intimate soiree or a large corporate function, we've got your back!
High-Quality Tents
Ever wonder what it would be like to have your tent? Now you can find out for yourself by contacting us today! We offer the highest quality tents at an affordable price, so everyone has the opportunity to experience camping without all the hassle of setting up their tent themselves. What's more, our tents are designed with weatherproofing in mind so they'll stand strong against tough conditions such as windy days or even hail storms. The tents that we offer are made with high-quality materials and can withstand strong winds, rain, hail, and snow. Our tents come in a variety of sizes to accommodate any space you may need. The company also offers free installation! 
Tents for Different Occasions
Tents are useful for many occasions. They're not just limited to camping trips; they can be used for any occasion you might find yourself in, including weddings or parties. In Sacramento Tent Rentals, we offer tents for almost all occasions! Here are some of the tents we offer:
Tenside wedding tent

Backyard party tent

Camping cabin-style tent

Wedge style party canopy

Tent with sidewalls

Pop up event marquee

Black tie affair canopy

White Party Tent

Wedding reception venue

Cabana Style Event Tent

Canopy rental

Clearance Sale

Commercial Event Tents

Outdoor Pavilion

Garden tent

Marquee tent

Wedding tent rental

Outdoor wedding tent

Fabric tent

Small party tent

Pop up canopy

Artistic event tent

Gazebo

Frame Tents
Knowledgeable Team
The knowledgeable team at Sacramento Tent Rentals is here to help you with your tent rental needs. We have been in the industry for many years. We want to make sure that we meet all of your expectations. Whether you need a tent for an outdoor wedding or a business event, our staff can provide tents in any color or size that will fit your specifications. Our warehouses are located throughout Northern California, so that we can deliver them directly to you! We welcome the opportunity to earn your trust and prove ourselves as a reliable vendor in this industry. Give us a call today at (916) 439-8757, and let's discuss what we can do for you!
Contact Sacramento Tent Rentals Now!
Sacramento Tent Rentals is committed to providing tent rentals throughout Sacramento County and the surrounding areas. We offer tent rental services for special events like weddings or other celebrations such as birthdays or anniversaries. If you are unsure what type of tent will best suit your needs, our tent rental specialists will work with you one-on-one to determine the best tent for your occasion. We carry a variety of tents in different shapes and sizes, so whether you are planning an intimate backyard wedding or need a tent to house your next big event, we've got the perfect solution! Give us a call at (916) 439-8757.