If you need a reliable, fast, and easy tent rental services in Sacramento area, dial (916) 439-8757 now!
Sac Tent Rentals is who to call now if you are looking to rent a tent for any sort of special event. We carry tents of many different sizes for weddings, parties, festival booths, concerts, and so many other types of situations. If you call us at (916) 794-8757 now, we can go over what inventory we have available with you and get a quote for rental.
We are here to meet whatever requirements you may need for the type of event you have. Customer service and a quality product are the two most important things to us. All of the tents are always well maintained and our staff who sets up the tents for our customers are always well trained and experienced in setting up a tent in all sorts of elements and situations.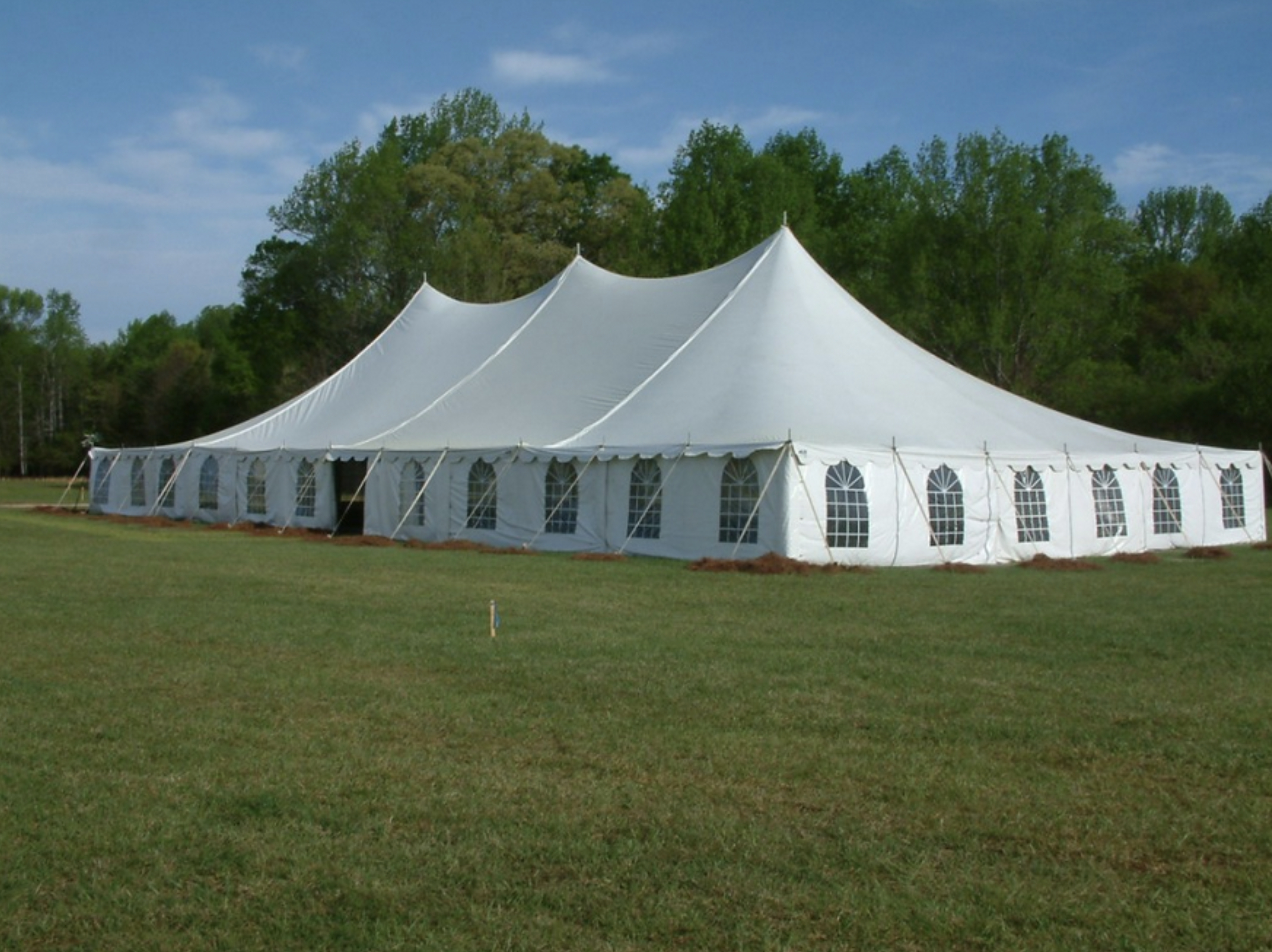 We rented a tent for a wedding we hosted for our family in Carmichael. Quality tents, quick set up and take down
How Sacramento Tent Rentals Can Help You

Whether you are having a backyard party or a large big event, Sac Tent Rentals will meet all your needs with quality tents that are reliable and affordable for any budget.
Call (916) 794-8757 now to get free estimates!
Our tents can help you:

1) protect guests and their belongings from the sun;
2) create an additional floor for seating and/or dancing;
3) Provide a shaded or enclosed space for dinners or raffles;
4) Protect guests from rain;
5) Providing space for your vendor's booth during festivals, concerts, and farmer's markets;
6) Create an enclosed space to play yard games;
7) Accommodate a larger amount of guests for an event;
Our tent rental company also offers event decor services such as providing:
Tables

Chairs

Chair Covers

Skirting for dance floors and/or buffet tables

Centerpieces and decor

Dance floors
For more information on our rental tent services, please feel free to give us a call at (916) 794-8757.
Sacramento Tent Rentals We Offer
As you can see, our tents give so many uses and benefits. We have all sorts of tents that you can call for to potentially choose from. Some people call for pole tents, frame tents, marquee tents, sailcloth tents, clear tents, beach tents/tropical style tents, Indian themed tents, concession tents, clearspan tents, canopy tents, big top tents, pole marquees, and many more. If we don't have it in stock, we should be able to refer you to someone who does.
We provide tent rental service in Sacramento, Davis, West Sacramento, Roseville, Elk Grove, Lodi, Folsom, Rancho Cordova, Antelope, Citrus Heights, Carmichael, El Dorado Hills, Fair Oaks, Rocklin, Granite Bay, Citrus Heights, Orangevale, Arden, Lincoln, Antelope, Davis, Auburn, Colfax, Placerville, Rancho Murieta, Jackson,  & Woodland.
Call now or text (916) 794-8757. Please feel free to give us a call with any questions!
Pole Tent Rentals
Pole tents are supported by poles and guy-wires with a big showy top. Since they should be staked into the ground, however, it is not possible for them to set up on concrete or other hard surfaces which means that they have limited versatility compared to some others types of tents. Dial (916) 794-8757 now for free quotes.
Frame Tent Rentals
A-frame tent is one of the most common types of party tents out there. Instead of poles, it uses a metal frame to support the tent and can be set up on nearly any solid surface – including grass or dirt! Inside the free-standing structure, you can choose whether to show off its pipes by leaving them exposed like beams in an industrial warehouse (which could look pretty cool with some rustic lighting), or conceal them behind drapes for extra privacy.
Marquee Tent Rentals
A cross between the pole tent and frame tent, a marquee is convenient while also offering an aesthetically pleasing design.
Sailcloth Tent Rentals
A sailcloth tent is a type of pole tent that uses sailcloth material rather than vinyl, and wooden poles to support it. The translucent fabric adds a beautiful glow to the interior space of the tent, but also requires extensive staking with guy-wires for stability which may not be suitable for all surfaces.
Festival Tent Rentals
Festival tents are commonly used by carnivals, fairs, and outdoor festivals. They are large enough to cover a vendor booth during the day and then be taken down at night when the event is over to avoid having competing businesses show up to use it in the morning. It sits on top of tarps that are placed on the ground either with stakes or by weighting them down with sandbags.
Clear Tent Rentals
A clear tent is a perfect solution for an event that requires a large amount of space and privacy. Clear tents come in many shapes, sizes and can be customized with lights and draping to turn the top into a new work of art.
Indian Tents
If you are interested in creating an Indian-themed event, you need to have a tent that matches your theme. Indian tents come in various shapes and sizes with different color options to make your event stand out from the rest.
Dance Tent Rentals
Dance tents are a great way to add shade and an extra element of beauty to your wedding or party. We can also provide dance flooring, lighting, and draping for your dance tent.
Concession Tent Rentals
A concession rental tent is a great way to set up a food court at your next fair, carnival, or outdoor festival. The tents are big enough to house multiple food booths for all of your guest's simultaneous convenience.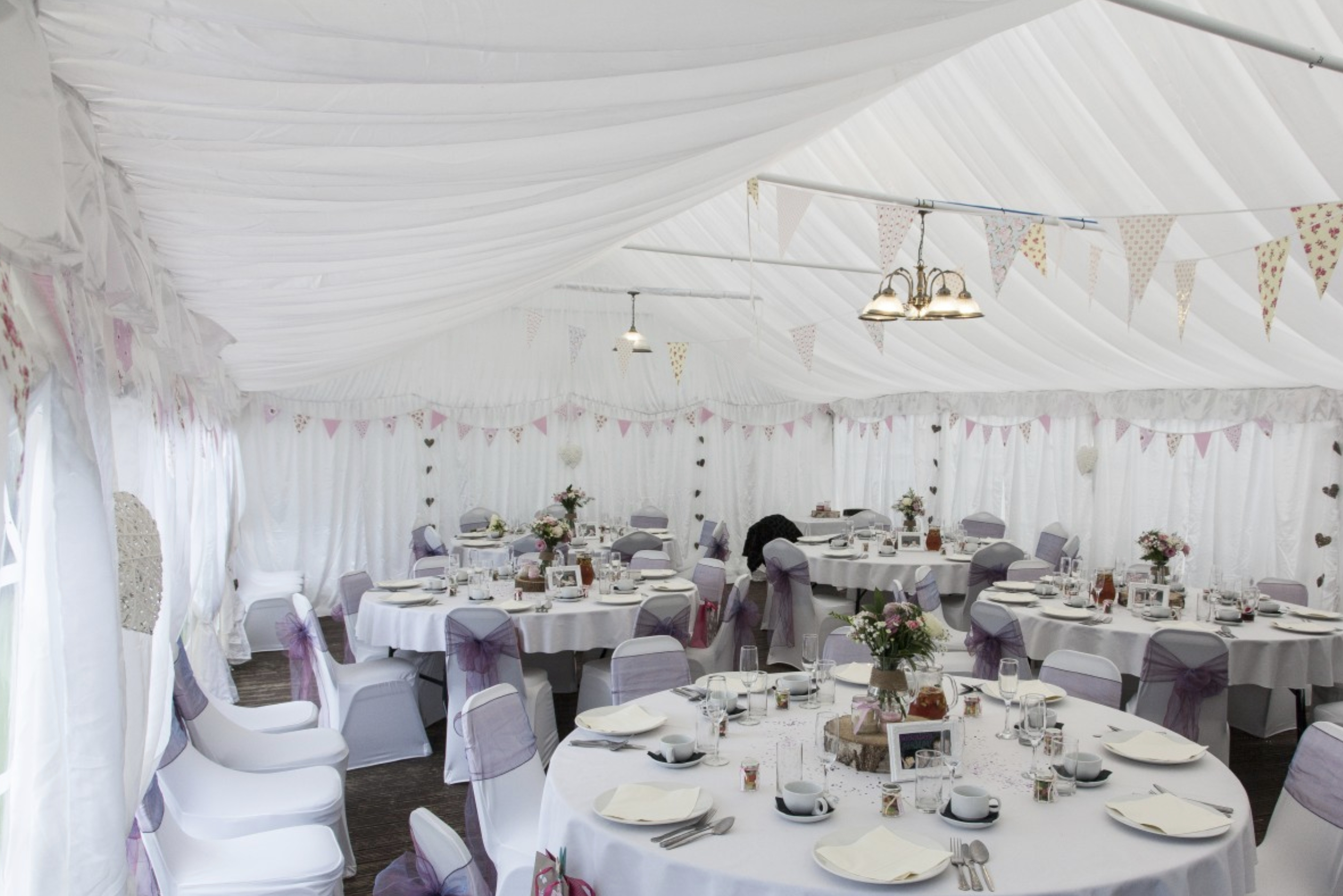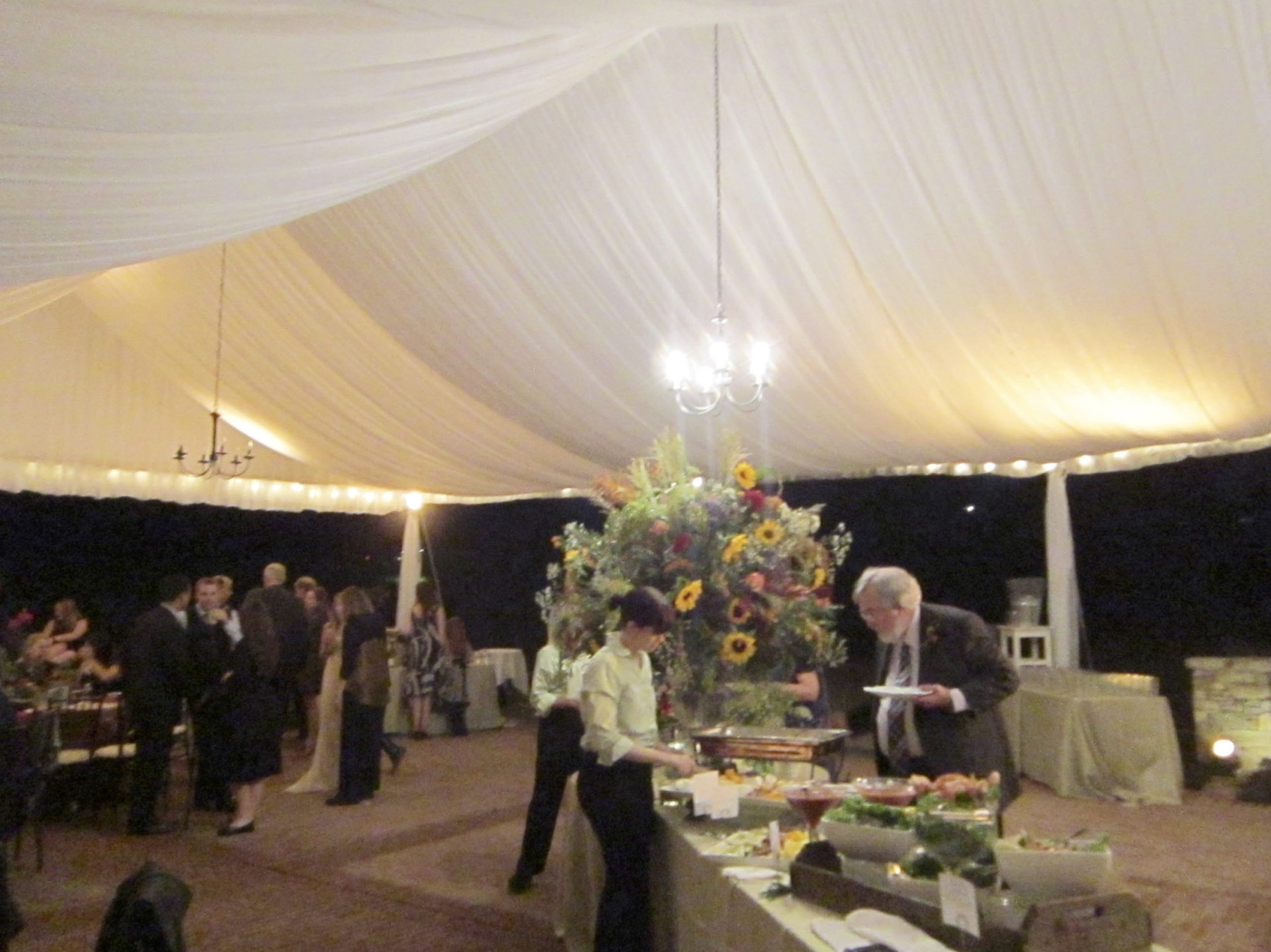 Umbrella Tent Rentals
Umbrella tents are incredibly popular for weddings, special events, and fairs. They provide an extra layer of shade and can be decorated to help tie in your wedding theme.
Pavilion Tent Rentals
Pavilion tents are designed with large open spaces and walls that can be used to provide a decorative backdrop or stretch fabrics for a more elegant look.
Linear Low-Pole Tents
Linear Low-Pole tents are very similar to Frame Tents except that they aren't free-standing. They can be staked into the ground for support, but they are still versatile enough to work with any kind of flooring or solid surface.
Tunnel Tents
Tunnel tents are typically long and slender and look like a tent that has been squashed down. They provide a ton of shade and can be used as an enclosure, back wall, background, or stage.
Bank Tents
Bank tents are usually large enough to fit multiple vendor booths underneath their roof with lots of space in between. They are commonly found in carnivals or outdoor festivals.
We hope we have given you enough reasons to call us for tent rentals and you and your guests enjoy the shade and privacy our tents will provide.
Anyone can RENT a tent, but it takes an event professional to make sure it's erected properly, appears as you intend it to look, and is available when you need it.
We have the best tents and the best crew to set them up. Call (916) 794-8757, text, or fill out our quote form!
Contact Sacramento Tent Rentals